The 100 Club of Comal County held its annual Dinner on Tuesday, April 11th at the New Braunfels Civic & Convention Center. 
The Distinguished Service Awards were presented to New Braunfels Firefighter/Paramedic Randy Diaz and New Braunfels Police Department Detective Richard Groff. Here are a few pictures from the event!
(L to R) Judge Sherman Krause, Mayor Rusty Brockman, The three recipients of The 100 Club annually presented $2000 scholarship to children of first responders: Braeden Garrett of Smithson Valley High School, Connor Patty of New Braunfels High School, and Kyle Head of Canyon High School, Joyce Yannuzzi, Scholarship chair.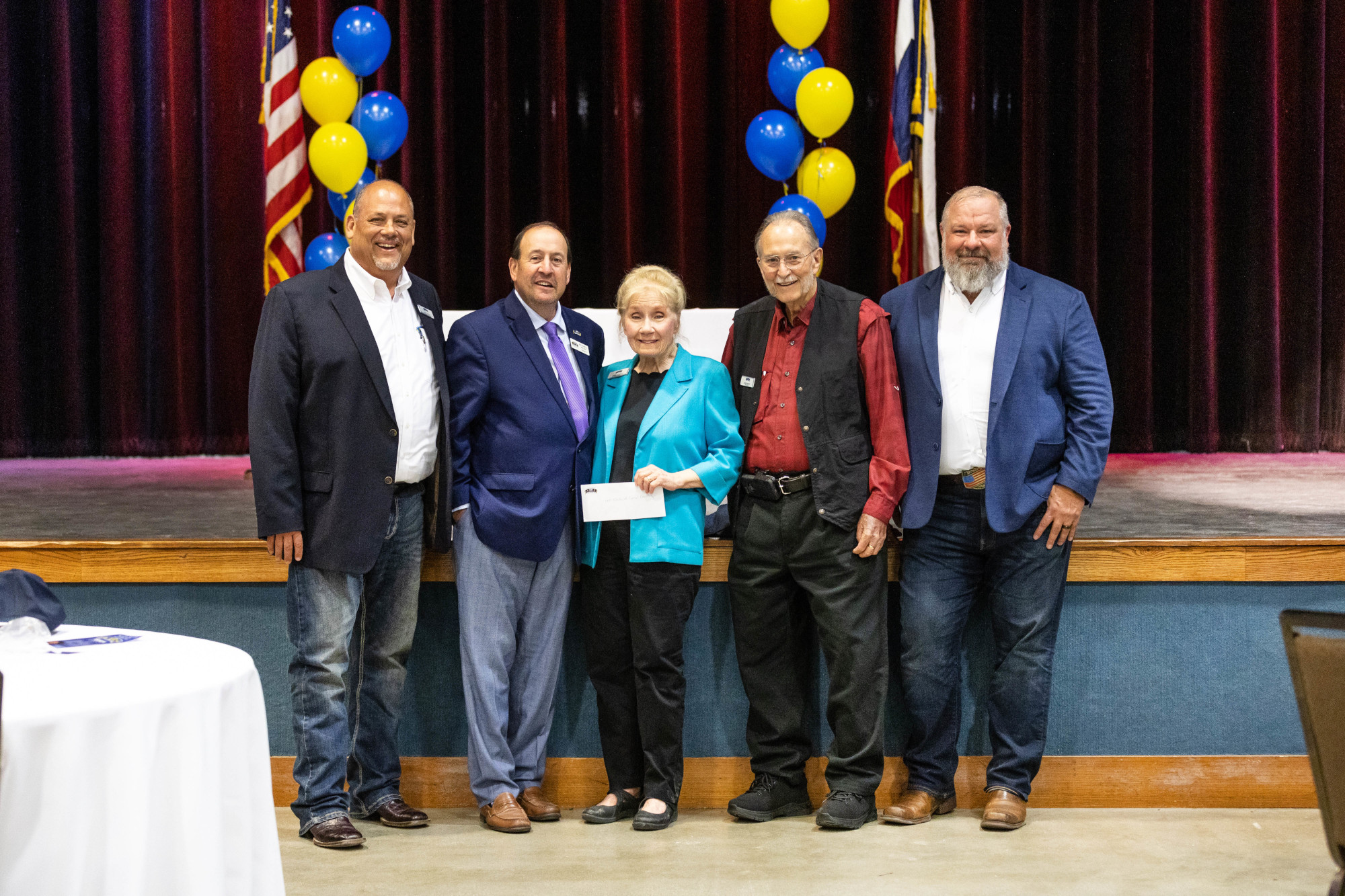 (L to R) Eric Couch President of The 100 Club of Comal County, Richard Miller President of The 100 Club of San Antonio, Sheila Earley board member, Judd Earley Treasurer, Clint Bruce, former NFL football player, and Navy SEAL was the guest speaker for the evening. For more information on the 100 Club of Comal County, visit www.100ClubofComalCounty.org or call 830-899-0100.