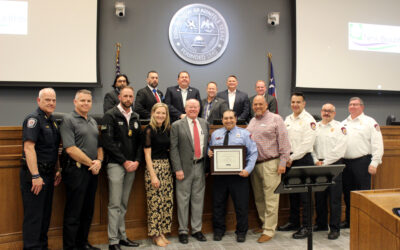 During the 100 Club of Comal County Annual Dinner on April 11th, we proudly presented Distinguished Service Awards to New Braunfels Firefighter/Paramedic Randy Diaz (holding award) and New Braunfels Police Department Detective Richard Groff (front row, third from the...
There are no upcoming events.
*Click an event name for more information
We Support our First Responders
We understand the danger that our first responders face everyday and are truly blessed to have such brave heroes protecting us. We sincerely thank you for your service and ask God's blessing and protection for you all.