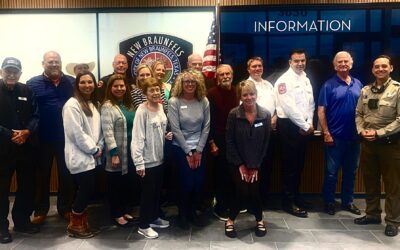 The Board of Directors held the November meeting at the newly completed New Braunfels Police Station located at 3030 W San Antonio Street. Police Chief Keith Lane took attendees on a tour of the facility which included office space for all divisions, public space,...
There are no upcoming events.
*Click an event name for more information
We Support our First Responders
We understand the danger that our first responders face everyday and are truly blessed to have such brave heroes protecting us. We sincerely thank you for your service and ask God's blessing and protection for you all.