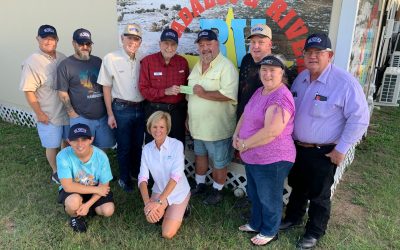 The Spring Branch Volunteer Fire Department presented a $2000 check to the 100 Club of Comal County.  The SBVFD was established in 1959 before there were subdivisions in that part of the county.  Canyon Dam construction had just begun and there was no lake.  There...
There are no upcoming events at this time.
*Click an event name for more information
We Support our First Responders
We understand the danger that our first responders face everyday and are truly blessed to have such brave heroes protecting us. We sincerely thank you for your service and ask God's blessing and protection for you all.